Tag Archives:
Shelley Ritter
International Blues Challenge
Dopo 33 anni finalmente una donna si aggiudica il primo posto nell'I.B.C. a Memphis nella categoria Band. Si tratta di Dawn Tyler Watson, cantante originaria di Manchester, Gran Bretagna, ma stabilitasi successivamente in Canada a Montreal. Info: https://blues.org/international-blues-challenge/
Ambrogino d'oro al Nidaba
Il locale Nidaba Theatre di Milano, riceve l'Ambrogino d'oro, attestato di benemerenza civica conferito dal Comune di Milano, perché si è contraddistinto per l'importante contributo culturale e sociale apportato alla Città. Il riconoscimento sarà consegnato il 7 Dicembre, durante la tradizionale cerimonia che si terrà al Teatro Dal Verme. I nostri complimenti a Max!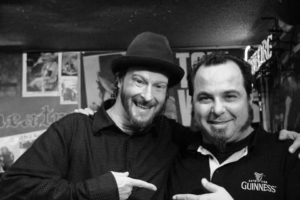 Tra i premiati per i 2017 Keeping The Blues Alive Awards, il cui elenco è presente nel sito www.blues.org della The Blues Foundation, spicca il nome del Porretta Soul Festival che nel 2017 vedrà la sua trentesima edizione, e Graziano Uliani. Complimenti per questi 30 anni di passione!